News
Skate
Spencer Hamilton | #WEARESUPRA EU TOUR
Kingpin Magazine caught up with Spencer Hamilton in Paris to discuss the We Are Supra Tour, yoga, conspiracy theories, and more. Click below to read the full interview on their site! Read More >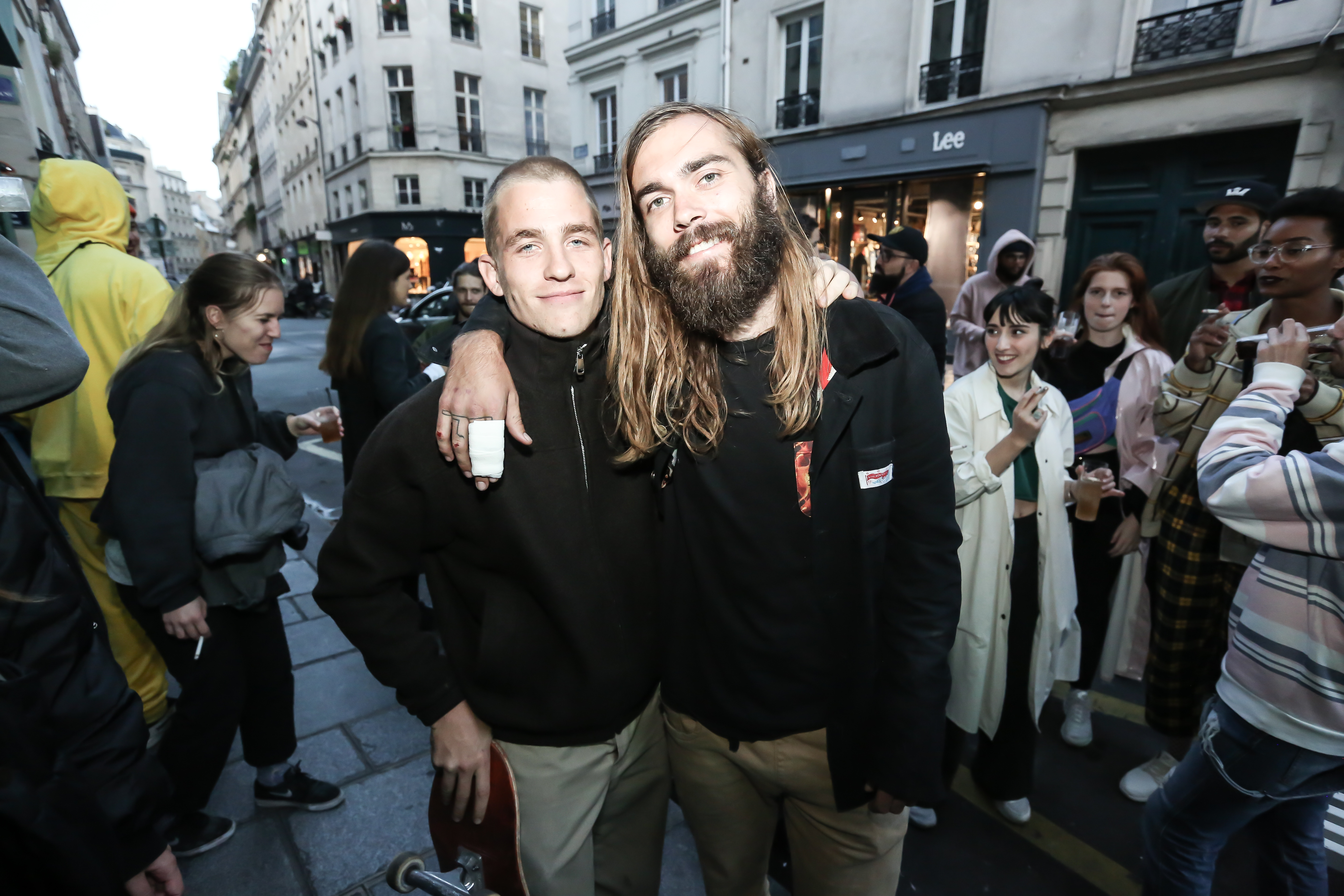 Skate
#WEARESUPRA Party It Up in Paris
#WEARESUPRA has gone global! Our Supra Skate Team landed in Europe for the We Are Supra Euro Tour in September and traveled throughout the country to visit skate shops and skate parks.
Skate
WE ARE SUPRA EURO SKATE TOUR
Join us on the WE ARE SUPRA EUROPEAN Tour, featuring almost the entire SUPRA Skate team with among others; Jim Greco, Lizard King, Dane Vaughn, Spencer Hamilton, Sascha Daley, Oscar Candon, Windsor James and Clint Walker.
Skate
SUPRA ANNOUNCES WE ARE SUPRA WEST COAST TOUR
Join us on the WE ARE SUPRA West Coast Tour, featuring some of SUPRA's talented skate team including Erik Ellington, Jim Greco, Lizard King, Dane Vaughn, Clint Walker, Spencer Hamilton, Dee Ostrander and Windsor James.
Skate
SUPRA Andréa Dupré "Bout It" Part
An exclusive new skate part for suprafootwear.com
Skate
SUPRA Go SKate Day 2017
We rolled out to join Mainline Skate Shop and DGK at Lincoln Skate Park for GSD 2017 this year.
New Product
A Shore Thing: New Nautical Cubas
New arrivals from Cuba in night and day nautical stripes.
heidi klum
HEIDI KLUM AND RANKIN AT SUPRA PARIS
Supermodel and Emmy Award-winning television host, Heidi Klum, and world renowned fashion photographer, Rankin, celebrated their latest collaboration with a book signing at the Supra Paris store.
Skate
SUPRA: Crown Coalition Melrose
The special edition Crown Coalition Melrose features a multi-colored liner and embossed "Wood Grain" leather, inspired by the wood and plys of traditional skateboard construction.
New Product
Bring The Heat With Skytop V Miami
The highly innovative Skytop V arrives in a neon colorway inspired by Miami.
news
SUPRA Takes Vestal Village 2017
It's always better in the desert…
New Product
SUPRA Pulled All The Stops In Berlin
This past weekend, Supra hosted a three-day party in Berlin in honor of the tenth anniversary of skate veteran Chad Muska's Skytop shoe.
Skate
New Shifter Pro Colorways From Dane Vaughn & Lucien Clarke
Our Skateboarding Spring 17 kicked off with the all new Shifter in two Signature Pro Colorways from our very own Lucien Clarke and Dane Vaughn.
New Product
Introducing The All-New Skytop V
Experience the next step in footwear innovation with the all-new Skytop V.