Features
WE ARE SUPRA
WE ARE SUPRA | Passionate ft. Lizard King
SUPRA pro1, Lizard King, describes what makes him SUPRA PASSIONATE with a narration explaining the early influence of his father, motorcycles, fellow skateboarders and motor sport legend Travis Pastrana.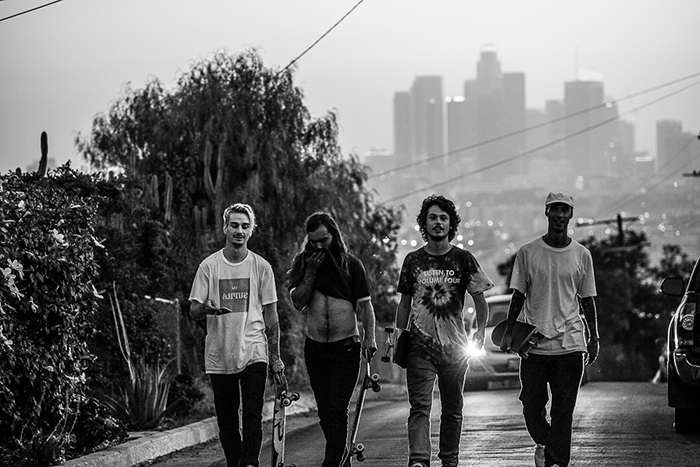 WE ARE SUPRA
Stomping Grounds | WE ARE SUPRA LA
LOS ANGELES beats to its own drum. From traffic on the freeways to the deserted streets at the end of our nights out. We breathe this city in. From Channel Street to Chinatown ledge, from Venice Beach Boardwalk to the Hollywood High 16 stair set
Skate
100 KICK FLIPS IN THE SUPRA KENSINGTON
What better way to test out the SUPRA Kensington's than with the man himself, Lizard King.
Skate
INTRODUCING LIZARD KING'S SIGNATURE COLORWAY KENSINGTON
Coming' in hot with a brand new skate style! The Kensington debuts in Supra's crown with a Lizard King signature color way with a brown suede upper and bone white foxing.
Skate
SUPRA Welcomes Clint Walker To The Team
We are exciting to announce pro skateboarder Clint Walker to the skate team. After working with the Supra family for close to two years, Walker is officially signed to our legendary team.
New Product
Step Up With Timeless Vaider Style
Set your sights high with new options from the iconic Vaider bloodline. Whether it's the classic vulcanized style of the original, or a modern update these silhouettes will keep you comfortable and kicking it.
New Product
Recap: Skytop V Launch Party at SUPRA Paris
This past Thursday, SUPRA Paris opened its door to friends & fam to celebrate the launch of the Skytop V.
#Skate
Introducing Dane Vaughn's SUPRA Shifter Colorway
Dane Vaughn's hard work is paying off. Here he is, cruising the streets of LA and enjoying the release of his first colorway with Supra – the Shifter in off-white and black.
Skate
Introducing Lucien Clarke's SUPRA Shifter Colorway
With performance and durability at its heart, it utilizes a new cup sole system and is customized with Clarke's now-signature feature, a reflective material called 3M.
alwaysontherun
Interview → Julien Lachaussée
For the launch of Barberline's 3rd issue featuring Lucien Clarke photographed by Julien Lachaussée, we hosted an art show & party at our Paris store and showcased a series of previously unreleased images by the French photographer.